Systematic review

Open Access

Open Peer Review
This article has Open Peer Review reports available.
A qualitative systematic review of studies using the normalization process theory to research implementation processes
Implementation Science
2014
9:2
Received: 13 May 2013
Accepted: 3 December 2013
Published: 2 January 2014
Abstract
Background
There is a well-recognized need for greater use of theory to address research translational gaps. Normalization Process Theory (NPT) provides a set of sociological tools to understand and explain the social processes through which new or modified practices of thinking, enacting, and organizing work are implemented, embedded, and integrated in healthcare and other organizational settings. This review of NPT offers readers the opportunity to observe how, and in what areas, a particular theoretical approach to implementation is being used. In this article we review the literature on NPT in order to understand what interventions NPT is being used to analyze, how NPT is being operationalized, and the reported benefits, if any, of using NPT.
Methods
Using a framework analysis approach, we conducted a qualitative systematic review of peer-reviewed literature using NPT. We searched 12 electronic databases and all citations linked to six key NPT development papers. Grey literature/unpublished studies were not sought. Limitations of English language, healthcare setting and year of publication 2006 to June 2012 were set.
Results
Twenty-nine articles met the inclusion criteria; in the main, NPT is being applied to qualitatively analyze a diverse range of complex interventions, many beyond its original field of e-health and telehealth. The NPT constructs have high stability across settings and, notwithstanding challenges in applying NPT in terms of managing overlaps between constructs, there is evidence that it is a beneficial heuristic device to explain and guide implementation processes.
Conclusions
NPT offers a generalizable framework that can be applied across contexts with opportunities for incremental knowledge gain over time and an explicit framework for analysis, which can explain and potentially shape implementation processes. This is the first review of NPT in use and it generates an impetus for further and extended use of NPT. We recommend that in future NPT research, authors should explicate their rationale for choosing NPT as their theoretical framework and, where possible, involve multiple stakeholders including service users to enable analysis of implementation from a range of perspectives.
Keywords
Implementation
Policy
Normalization process theory
Theory
Translational gaps
Background
There has been a proliferation of research about research-practice-policy links in recent decades [1]. In spite of the growth in literature, there remains a well-recognized and significant translational gap between these domains. This gap has captured the attention of policy makers and researchers alike, with repeated calls for the greater use of explicit theory in research that explores implementation processes [2–4]. The proposed benefits are that theory can offer us generalizable frameworks that can apply across differing settings and individuals; the opportunity for incremental accumulation of knowledge; and an explicit framework for analysis [2, 5]. Also, using theory may enhance our understanding of barriers to implementation, but more than that, it may enhance our ability to design interventions and explore mediating pathways to shape and improve implementation processes [6, 7]. It is thus important both to develop and test new theories that are in use, to appraise their relevance and utility for the field of implementation research [8–10].
One such new theory presented in the literature is the Normalization Process Theory (NPT). NPT is a sociological theory that has been widely promoted as a means to understand implementation, embedding and integration of innovation in healthcare settings, and has been advocated as a means of bridging the translational gap [8, 10]. It has potential utility as a conceptual framework to explore the gap between health research evidence, policy, and practice because epistemologically, it emphasizes the fluid, dynamic and interactive processes between context, actors and objects that is congruent with interactive and social models of research use [11]; it is derived from studies seeking to understand the implementation of innovation and complex interventions in healthcare settings so it is highly attuned to the specifics of this organizational setting; and it encourages the recommended whole-system perspective on implementation research [3]. In the next section, we provide an overview of NPT before going on to describe our research objectives and the methods of our review.
From Normalization Process Model (NPM) to Normalization Process Theory (NPT)
The Normalization Process Model (NPM) was initially developed as an applied theoretical model to assist clinicians and researchers to understand and evaluate the factors that inhibit and promote the routine incorporation of complex healthcare interventions in practice [12–14]. Much of the early work was related to implementation of e-health applications.
The further empirical applications of the NPM showed that while it could explain factors that promote and inhibit 'collective action' (i.e., the distribution of work required among stakeholders and the resources to support that), it did not address how participants understood and came to engage and support a new practice and how they reflected on and evaluated it. Through the development of further constructs (see NPT theoretical constructs from Finch, Mair, et al. [15]), accounting for how people understand and make sense of a practice (i.e., Coherence), engage and participate with it (i.e., Cognitive Participation), and reflect or appraise its effects (i.e., Reflexive Monitoring), the model became a theory, i.e., NPT. For the most part, the term NPT is used through out this paper, unless otherwise stated.
NPT theoretical constructs (from Finch, Mair et al.)
1.

Coherence: the process and work of sense-making and understanding that individuals and organisations have to go through in order to promote or inhibit the routine embedding of a practice.

2.

Cognitive Participation: the process and work that individuals and organisations have to go through in order to enrol individuals to engage with the new practice.

3.

Collective Action: the work that individuals and organisations have to do to enact the new practice. ("Collective Action" was initially referred to as NPM, and consisted of four subcomponents (i.e. Contextual Integration (CI), Relational Integration (RI), Interactional Workability (IW), and Skill Set Workability (SSW)). For a more detailed description of NPM see May [12]).

4.

Reflexive Monitoring: the work inherent in the informal and formal appraisal of a new practice once it is in use, in order to assess its advantages and disadvantages, and which develops users' comprehension of the effects of a practice.
Since then, the theory's development has focused on building a middle-range theory that explains how material practices (the things that people do when they implement complex healthcare interventions) become routinely embedded in their social contexts as the result of people working, individually and collectively, to enact them [13, 14].
Given its sociological origins, NPT is not focused on the relationship between individual attitudes and intentions and behavioral outcomes, which is the concern of psychological theories such as the Theory of Planned Behavior [
16
]. Like the sociological theory of Communities of Practice [
17
], NPT does pay attention to how knowledge is held, transferred, and created within and across professional groups, but it also seeks to understand the work that actors (clinicians, implementers, and patients alike) have to engage in to implement new knowledge in practice [
18
,
19
]. Similar to theories of actor networks and diffusion of innovation [
20
,
21
], NPT pays attention to the legitimacy of the intervention and the role of opinion leaders; it is concerned with understanding trust and interpersonal relationships within social networks as they impact on the introduction of innovation [
22
,
23
]. However, NPT extends beyond the initial introduction of innovation to investigate the processes by which innovation may become embedded and routinized in practice, so much so that it becomes regarded as a normal and taken-for-granted way of working. Among NPT's distinctive features is the attention to all stakeholders' involvement in implementation processes, the work that they have to do individually and collectively, and the subtle and gradual processes from embedding and integrating to normalization [
13
]. The theory is centered on understanding social phenomena defined by four theoretical constructs, which characterize mechanisms that are energized by investments made by individuals and organizations (see Figure
1
).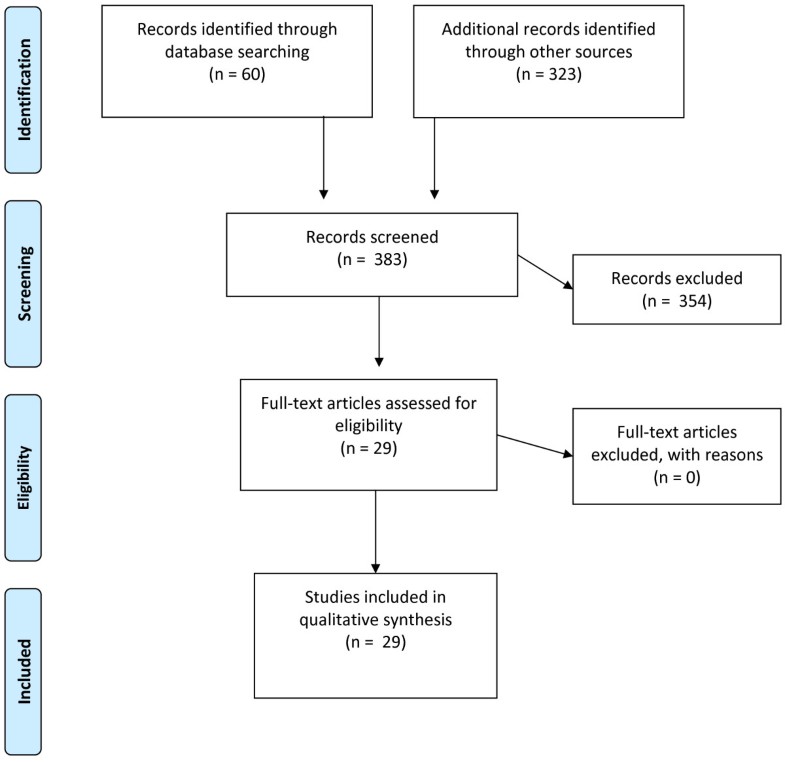 The development of NPT [14] focused on addressing two key criteria for theory to be 'useful': that it must offer adequate description and be fit for purpose. Thus, as outlined by Finch, Mair et al.[15], the theory has been developed to offer transparent and transferable explanations for the phenomena of interest (processes of embedding new practice and ways of working) revealed by empirical investigation.
There is a growing community of researchers who have made an a priori choice to use NPT in their research. Given the aforementioned calls to investigate new theories, we consider it timely to review how this particular new theory is being operationalized and, importantly, explore what benefits, if any, are seen to derive from its utilization. This review of NPT contributes to a body of knowledge about how theory may benefit implementation research, and if so what should the research agenda now be for NPT and other relevant theories in the field. Therefore, in this article our research objectives are to review the literature on NPT (see Additional file 1: PICO Table) in order to understand what interventions NPT is being used to analyze, how NPT is being operationalized and the reported benefits, if any, of using NPT.
Methods
We conducted a qualitative descriptive review of peer-reviewed NPT literature in the English language published from 2006 up to June 1st 2012.
Search terms and strategy
Utilizing the interface engine EBSCOhost, the first author (RM) completed an advanced search incorporating the following electronic bibliographic databases: Academic Search Complete; AMED—The Allied and Complementary Medicine Database; Biomedical Reference Collection: Expanded; CINAHL Plus with Full Text; MEDLINE; OmniFile Full Text Mega (H.W.Wilson); PsycARTICLES; PsycINFO; Social Sciences Full Text (H.W. Wilson); UK and Ireland Reference Center (see Additional file 2). A search of both Embase and Pubmed was also carried out. In the search process, the terms 'Normalization Process Theory' or 'Normalization Process Model' were used. The first author (RM) also screened all citations linked to six key concept papers that were specific to the development of the theory/model [10, 12–14, 24, 25]. Citations were also solicited from academics involved in the development of NPT. Google Scholar alerts were further activated during the search process, which commenced in February 2012 and ended on June 1st 2012. The final list of articles was then circulated to a number of experts in the field of NPT for review and no additional papers were noted. The issue of discrepancies did not arise.
Inclusion and exclusion criteria
Papers on the subject of 'Normalization Process Theory' or 'Normalization Process Model' in a health-related field that met all the following criteria were included: Published peer-reviewed empirical papers or papers that may be in press or accepted for publication; and an explicit reference to NPT or NPM in the article heading, abstract or keywords.
Given the decision to review the application of NPT in completed empirical work, study protocols, editorials, discussion/briefing papers, conference papers, or core concept papers that describe the theory and its development were not included (e.g., [13]).
Data abstraction and framework analysis
Citations were downloaded into EndNote reference manager software, and full documents were imported into NVivo 10 software for analysis.
Given our interest in identifying a priori themes (i.e., the four NPT constructs), we adopted a framework analysis approach [26]. We also sought out emergent issues (e.g., country of origin, research focus, stakeholder involvement) that were considered relevant to the objectives of our review.
This framework analysis approach incorporated the following five key stages: familiarization, identifying a thematic framework, indexing, charting, and mapping and interpretation. For indexing and charting, the first author extracted material from any part of the paper that was relevant to an a priori or emergent theme. For the a priori themes, only data that were explicitly connected to NPT by the authors of the identified papers were coded.
The final stage of mapping and interpretation focused primarily on our a priori themes and had two objectives. First, to examine stability of the constructs across studies, we explored how NPT was being operationalized across settings. For this we analyzed whether data coded explicitly by authors as a particular construct had resonance with our understanding of that construct as per the core NPT papers. We also compared authors' accounts of each construct as applied to their study setting and any relevant corresponding data. Given the subjectivity involved in interpretive analysis processes, our aim was to see if we could understand authors' coding decisions rather than judging them to be 'correct' or 'incorrect' per se. Second, to determine whether there were any benefits to using NPT we focused on the authors' reflections, usually located in the discussion section of the papers.
The mapping and interpretation of the data, and recommendations, were discussed with all co-authors and refined until consensus was reached.
Discussion
Across the 29 NPT papers included in this review, most of which were from the UK, there is evidence of a growing interest in the application of the NPT beyond its original field of e-health and telehealth. It is mainly being used to qualitatively analyze the implementation of complex interventions in a diverse range of healthcare settings.
Our analysis of the application of the NPT constructs across settings indicates that, overall, authors attributed meanings to each construct that resonated with our understanding of the construct and that had veracity in terms of their reported data from their specific study setting. We did have some queries about authors' coding decisions; these related to potential overlaps between constructs, and also the issue of what stage in the implementation journey data related to. Indeed, some authors reported challenges of this nature when discussing their use of NPT. They described the difficulties experienced in assigning data, which can often be so closely interrelated, to a single category within the theory [38].
While it is valuable to note that the NPT constructs are not in competition with each other but are intended to work together to explain causal mechanisms, we do recognize the challenge of such coding decisions, which is inherent in all qualitative analyses [53]. Our own experience of NPT coding is that if data are based on planning the implementation of an intervention they are most likely to relate to Coherence and Cognitive Participation, and if they are based on actual experiences of enacting a new intervention they are most likely to relate to Collective Action and Reflexive Monitoring. At the same time, NPT has been developed with attention to the dynamic nature of implementation work (e.g., sense making may be influenced by enactment). Therefore, we also acknowledge that the fluidity and flexibility inherent in NPT is important to take into account during coding, based on the specific context of each piece of data.
Overall, there was strong endorsement from several authors that it was beneficial to use NPT as a conceptual framework to analyze implementation processes and inform recommendations to guide implementation work [5, 40]. This is an extremely important finding, suggesting that NPT is a new theory that does provide a generalizable framework that can be applied across contexts, with opportunities for incremental knowledge gain over time and an explicit framework for analysis that can explain and potentially shape implementation journeys. This finding about the benefit of using NPT is similar to Helfrich et al.'s [7] finding about the benefit of using the 'Promoting Action on Research Implementation in Health Services' framework, and thus we can see an expanding evidence base about the use of theory in studies about translational gaps.
A number of authors reported that some of their findings were outside the NPT conceptual framework. This is not a problem per se because the NPT, like any middle-range theory, cannot and does not claim to be a theory of everything. This finding indicates that authors are thinking critically about the relevance of NPT constructs to their data and are using it as a heuristic device rather than as a 'conceptual straitjacket.' Such critical and flexible use of NPT is recommended by its developers [31] and advocates of using theory in social science research more generally [54].
In terms of recommendations for future use of NPT, we note that authors rarely explained why they had selected NPT as opposed to other theories and rarely contrasted findings to previous studies. This may in part be a function of the current development of the implementation science literature, and the natural evolution of standards and expectations about what details researchers most need to report [7]. However, for future use it would be valuable to have this detail in the write-up of NPT or any theory. We therefore recommend that authors explicate their rationale for choosing NPT as their theoretical framework, particularly given that implementation science, like other closely related fields (e.g., health services research, health technology assessment, and improvement science), needs comprehensive, robust, and rigorous theories that explain the social processes that lead from inception to practice [55]. In detailing their use of theory, authors will be making a contribution to implementation theory.
Also, even though NPT has highlighted the need to provide a whole-system analysis, many papers in this review only included single-stakeholder perspectives and there was an emphasis on service providers rather than service users. The limitations of such an approach to inform implementation processes should be considered during the analysis process [31] and acknowledged by researchers as they develop recommendations for future research or practice.
Finally, to fully explore the scope of NPT to shape implementation journeys, we need more studies that use the theory in a prospective manner. In this review there was only one such study [38], but others are underway and will provide valuable findings in the future [6]. As suggested by Grol et al.[56] and Murray et al.[10], there is scope for NPT to be used during the planning stages of implementation projects to explore the real-world context in which the work will take place. Such approaches may provide important data to re-direct or stop planning if the likelihood of normalization is low.
Limitations
First, this review did not include non-English language papers and therefore we cannot comment on the use and perceived value of NPT in non-English speaking settings. However, it would be valuable to do so in future reviews and to explore its use and stability across cultural settings, given that our search identified a number of foreign language papers using NPT from countries such as Sweden and Italy and the use of NPT in three European-wide research projects: REsearch into implementation STrategies to support patients of different ORigins (RESTORE) [6], Self-care Support for People with Long Term Conditions, Diabetes and Heart Disease: A Whole System Approach (EU-Wise) [57], and INnovative, Midlife INtervention for Dementia Deterrence (In-MINDD) [58].
Second, reviews are one step removed from the primary data, and therefore we rely on the authors' reports of benefits and limitations of NPT usage, which could be limited or sanitized versions of their experience. No attempts were made to contact authors for additional information.
In terms of gaps in the information provided by the studies, we noted that in the quality appraisal process the lowest scoring domain tended to be in terms of ethics and bias, primarily because there was very limited discussion of either of these issues within the papers. As an example, while authors reported whether they had ethical approval or not, they did not elaborate on ethical issues in the research process. This limited reporting about ethics and bias is likely to be a function of the word count restrictions in journal articles.
To enhance quality and rigor, we took several steps to increase the transparency and reliability of our review. First, given that some of the authors (LB, COD, FSM and AMacF) have been involved in the development of NPT, we decided at the outset of the review that we would focus on explicit accounts of NPT in use and explicit reflections by authors on its merits/demerits (i.e., to allow the authors of the NPT papers to speak for themselves as much as possible). We favored this approach on the basis that it would heighten the authenticity of our conclusions given our involvement in the development of NPT. Second, all steps of the review were led by the lead author who has had no prior involvement in the development of the theory. Third, during the coding process we employed double independent coding during indexing and carting of the data, and discussions with all authors to reach consensus during the mapping and interpretation phases. These three steps heightened our critical thinking during the analysis process and the authenticity of our conclusions.
As this was a qualitative review of predominantly qualitative empirical studies, some aspects of the PRISMA [59] statement were not applicable (see Additional file 4).
Conclusions
In conclusion, NPT has served as a useful and beneficial conceptual heuristic for many researchers and practitioners from different communities in terms of framing and enhancing analysis of implementation processes and informing recommendations for improving implementation.
NPT has potential to help understand the translational gap, providing us with a generalizable framework that can apply across differing settings and individuals, the opportunity for incremental accumulation of knowledge, and an explicit framework for analysis. Whether NPT can serve as a tool to shape implementation processes in ways that will promote integration and embedding of complex interventions remains unclear and merits investigation.
Abbreviations
CI:

Contextual integration
CKD:

Chronic kidney disease
COPD:

Chronic obstructive pulmonary disease
DST:

Decision support technologies
HSG:

Hysterosalpingography
In-MINDD:

INnovative, midlife INtervention for dementia deterrence
IPV:

Intimate partner violence
IW:

Interactional workability
NPM:

Normalization process model
NPT:

Normalization process theory
PAR:

Participatory action research
RESTORE:

REsearch into implementation STrategies to support patients of different ORigins
RCT:

Randomized controlled trial
RI:

Relational integration
SSW:

Skill set workability
TARS:

Technology adoption readiness scale.
Declarations
Acknowledgements
We would like to acknowledge the contributions of Carl May and Tracy Finch to earlier drafts of the manuscript.
Funding
Funders: Research 4i, GEMS, University of Limerick; in respect of journal publication costs.
Authors' Affiliations
(1)
Graduate Entry Medical School, 4i Research Center, University of Limerick, Limerick, Ireland
(2)
Responsabile di Area, Osservatorio Regionale per l'Innovazione (ORI), Agenzia sanitaria e sociale regionale, Bologna, Italy
(3)
General Practice and Primary Care, Institute of Health and Wellbeing, MVLS. University of Glasgow, Glasgow, Scotland
Copyright
© McEvoy et al.; licensee BioMed Central Ltd. 2014
This article is published under license to BioMed Central Ltd. This is an open access article distributed under the terms of the Creative Commons Attribution License (http://creativecommons.org/licenses/by/2.0), which permits unrestricted use, distribution, and reproduction in any medium, provided the original work is properly cited.