Featured commentary: Harnessing the power of theorising in implementation science
Theories occupy different positions in the scientific circle of enquiry as they vary in scope, abstraction, and complexity. A shift of perspective from 'theories' as products to 'theorizing' as a process can enable empirical researchers to capitalize on the two-way relationships between empirical data and different levels of theory, and contribute to the advancement of knowledge. Here, Kislov et al suggest a number of directions for further advancement of theoretical knowledge in implementation research.
Read more
Cross-journal collection: Exploring the frontiers of research co-production
Research co-production – sometimes referred to by such terms as participatory research, engaged scholarship, collaborative research, and integrated knowledge translation – is about conducting research with those who would use it. This collection of concept and empirical papers considers some of the key issues currently facing the science and practice of research partnerships and identifies elements of a research agenda for research co-production.
Read more
Associate Editor spotlight
Bryan Weiner

Prof Weiner is Professor in the Departments of Global Health and Health Services at the University of Washington. He directs the Implementation Science Program in the Department of Global Health and serves as the Strategic Hire in Implementation Science for the School of Public Health.
Meet our Editors

Click here to view which articles have been shared the most in the last month.
Sign up to receive article alerts
Implementation Science is published continuously online-only. We encourage you to sign up to receive email alerts to keep up-to-date with all of the latest articles by registering here.
Thank you to our peer reviewers
The Editors and staff of Implementation Science would like to warmly thank our peer reviewers whose comments have helped to shape the journal. Our annual reviewer acknowledgements are available here.
Announcing the launch of In Review
Implementation Science, in partnership with Research Square, is now offering In Review. Authors choosing this free optional service will be able to:
Share their work with fellow researchers to read, comment on, and cite even before publication.
Showcase their work to funders and others with a citable DOI while it is still under review.
Track their manuscript – including seeing when reviewers are invited, and when reports are received.
Read more about the full range of benefits of In Review and how to opt in, or see the In Review platform for yourself here.
Aims and scope
Implementation Science is a pioneering, highly-accessed journal dedicated to publishing evidence regarding methods for promoting the uptake of consolidated research findings into routine healthcare practice and health policy.
Implementation Science provides a unique, multidisciplinary platform for research on implementation strategies, including their development, outcomes, economics, process by which effects are achieved, and factors associated with implementation outcomes. The journal has a particular interest in rigorous studies and novel, theory-based approaches, and covers implementation science across the full spectrum of healthcare services and settings.

Read more
Editors-in-Chief
Michel Wensing, University of Heidelberg, Germany
Paul Wilson, University of Manchester, UK
Editors' profiles
Announcing: Implementation Science Communications
We are delighted to announce that Implementation Science Communications, a new companion journal to Implementation Science covering research on strategies across the implementation continuum, is now accepting submissions.
Read more about the journal's launch and the aims and scope in the latest Implementation Science editorial here.
Visit the new journal
Journal news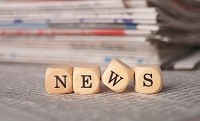 Stay up-to-date with the latest news, updates, and announcements from Implementation Science here.


Follow