Announcing: Implementation Science Communications
We are delighted to announce that Implementation Science Communications, a new companion journal to Implementation Science covering research on strategies across the implementation continuum, is now accepting submissions.
Read more about the journal's launch and the aims and scope in the latest Implementation Science editorial here.
Visit the new journal
Featured supplement
​​​​​​​
The proceedings from the 2nd Annual UK Implementation Science Research Conference, to be held in London on July 19, 2019, have now published.

Read more
Associate Editor spotlight
Janet Squires
Janet Squires is a Senior Scientist at the Ottawa Hospital Research Institute and Associate Professor in the School of Nursing, Faculty of Health Sciences at the University of Ottawa.
Dr Squires' research is primarily focused on improving knowledge translation by health care professionals through the design, implementation, and evaluation of theory-informed and context-optimized interventions.

Meet our Editors
Journal news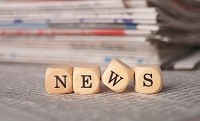 Stay up-to-date with the latest news, updates, and announcements from Implementation Science here.

Thank you to our peer reviewers
The Editors and staff of Implementation Science would like to warmly thank our peer reviewers whose comments have helped to shape the journal. Our annual reviewer acknowledgements are available here.
Sign up to receive article alerts
Implementation Science is published continuously online-only. We encourage you to sign up to receive email alerts to keep up-to-date with all of the latest articles by registering here.
Aims and scope
Implementation Science is a pioneering, highly-accessed journal dedicated to publishing evidence regarding methods for promoting the uptake of consolidated research findings into routine healthcare practice and health policy.
Implementation Science provides a unique, multidisciplinary platform for research on implementation strategies, including their development, outcomes, economics, process by which effects are achieved, and factors associated with implementation outcomes. The journal has a particular interest in rigorous studies and novel, theory-based approaches, and covers implementation science across the full spectrum of healthcare services and settings.

Read more
Editors-in-Chief
Michel Wensing, University of Heidelberg, Germany
Paul Wilson, University of Manchester, UK
Editors' profiles
Trending articles


Click here to view which articles have been shared the most in the last month.

Follow